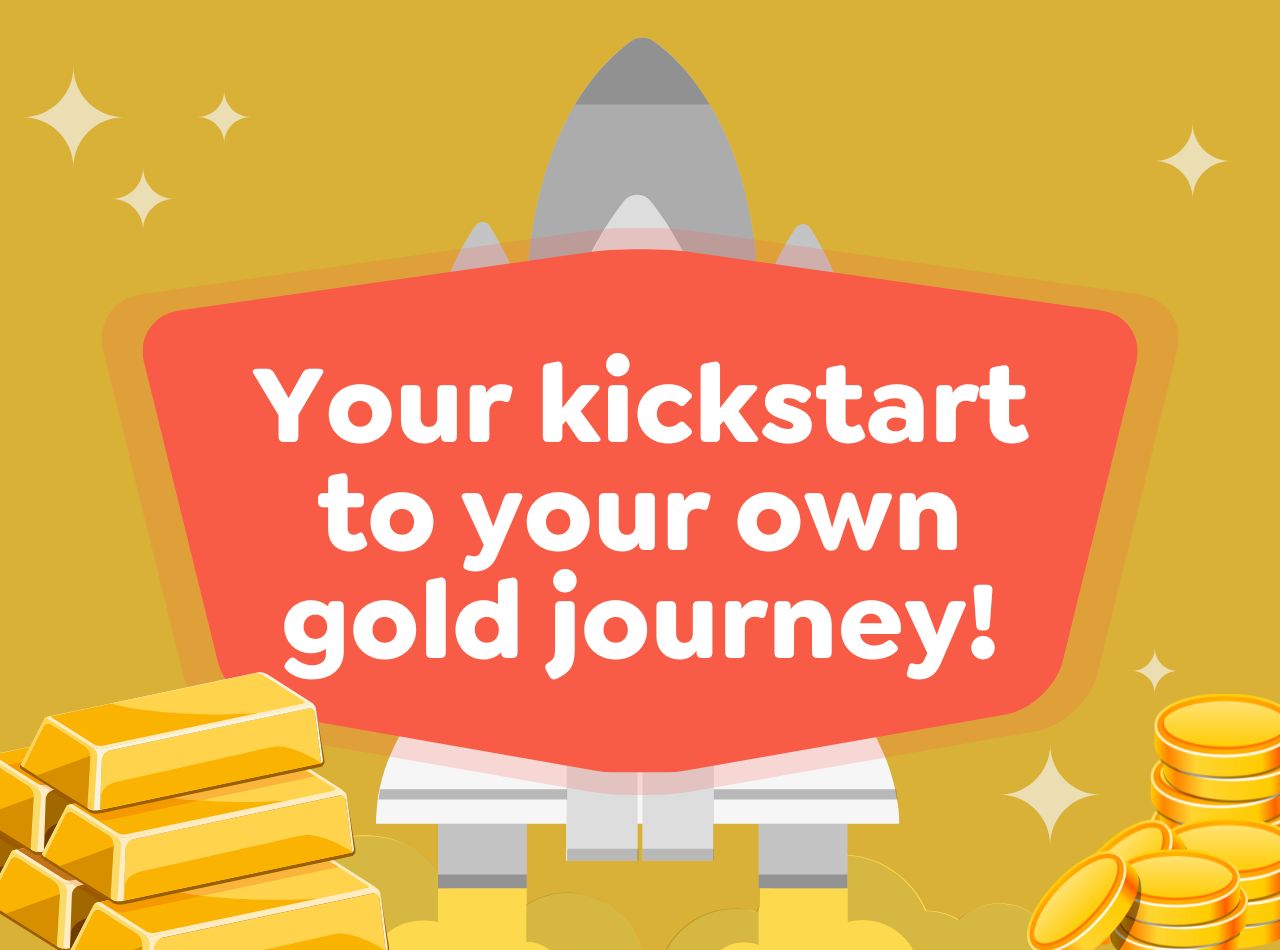 Your kickstart to your own gold treasure!!
With the Goldstart we help you to build up your own gold treasure. As a new customer, we give you 300 goldnuggets that you can exchange for pure gold at any time. In addition, we double your first heygold purchase up to a value of 10€. In addition, you can enjoy the heygold Super Deals! Collect pure gold as cashback when shopping for well-known brands. What are you waiting for? Register now and secure pure gold!
300 Goldnuggets: We give you pure gold as a present!
Are you new to the term "goldnuggets"? A nugget is a lump of gold that has been created naturally. At heygold, goldnuggets are the central currency of the bonus system. With every verified purchase you make at one of our partners, you can receive goldnuggets like Cashback. The goldnuggets you have collected will be displayed in your dashboard.
Your "goldstart" with heygold - we double your first heygold purchase!!
What is heygold actually? heygold is the modern way to buy gold, easily and uncomplicated directly online. The principle of heygold is based on so-called co-ownership shares. Each heygold represents 0.1 g of the total gold stock held by GTS AG. In other words: With each heygold you buy exactly 0.1 g of pure gold. This gives you more flexibility in your portfolio design and allows you to start investing in gold even with a small budget.
Super Deals
As a new customer, you also get 30 days of exclusive access to the heygold Super Deals! Here we offer you always changing attractive offers of your favourite brands, with which you can build up your gold treasure especially fast, because we increase the cashback in gold up to 20% on the selected deals! Start the hunt for pure gold when shopping online!