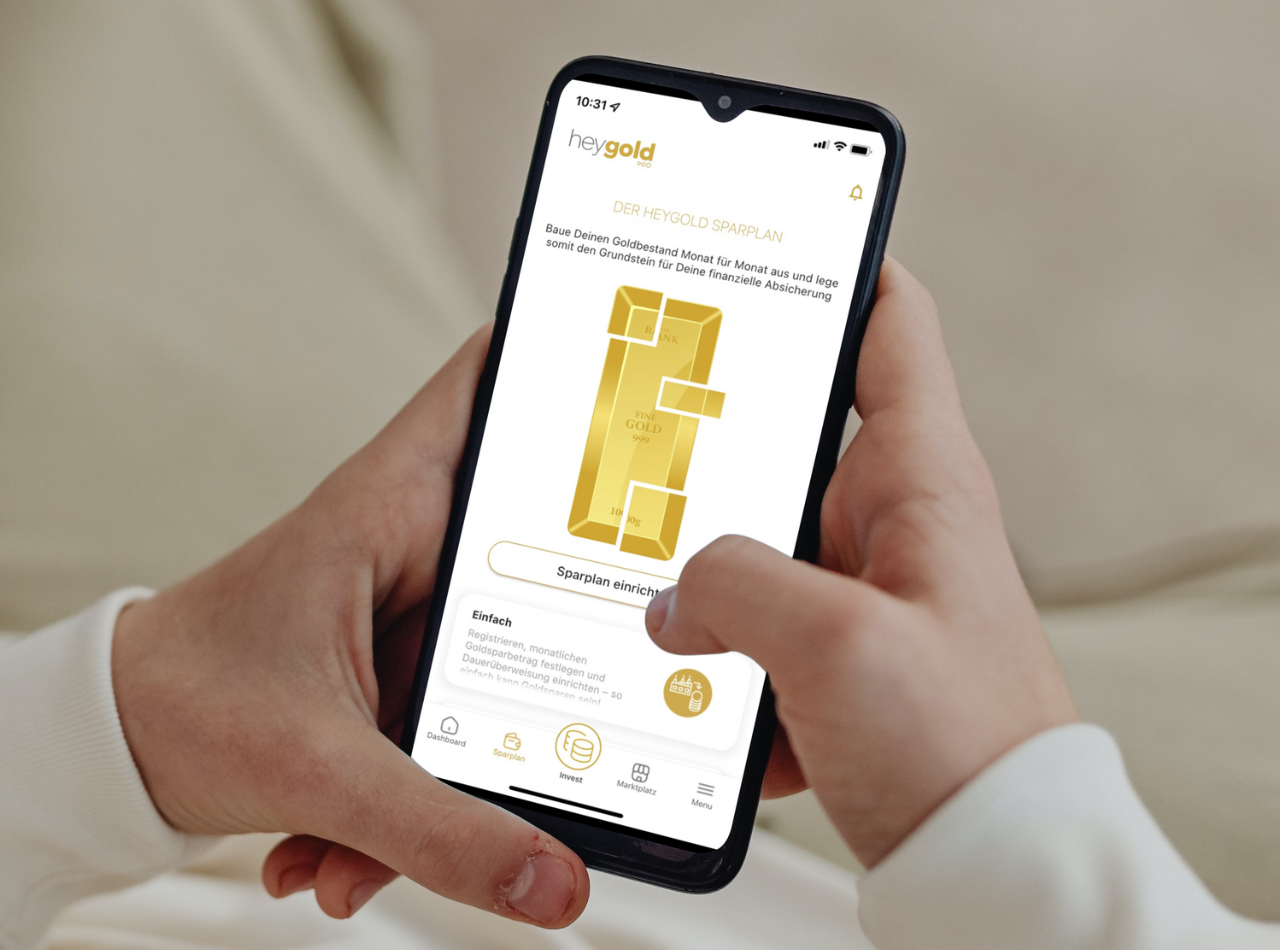 The heygold savings plan: Step by step to gold treasure
Every beginning is difficult?
You want to build up your own little gold treasure, but are undecided how to get started? At heygold we make your start as comfortable and easy as possible. With the heygold savings plan you are absolutely flexible, you can start immediately after only a few minutes and benefit from the cost average effect. In this article, we explain everything you need to know about the heygold savings plan. Because everyone should have a little gold, right?
Start with the first euro
With the heygold savings plan, you can get started from €1 per month. The best thing about it: Whether you invest €1 or €1,000 per month, you always profit from your gold investment to the same extent. And it's so easy... Set up a standing transfer from your bank account, enter the reason for payment that we provide you with and set an amount that suits you. That's all!
It does not get more flexible than this
You can easily control your savings plan via your standing transfer. Change your savings amount at any time according to your own wishes, suspend payments or stop the standing transfer completely. With us, there is no minimum term or other obligations. In other words, if we notice that you have made a deposit, we will immediately buy the corresponding amount of gold for you. Would you rather save a smaller amount every 2 weeks or buy gold every week? Feel free! Set up your standing transfer accordingly or simply transfer an individual amount!